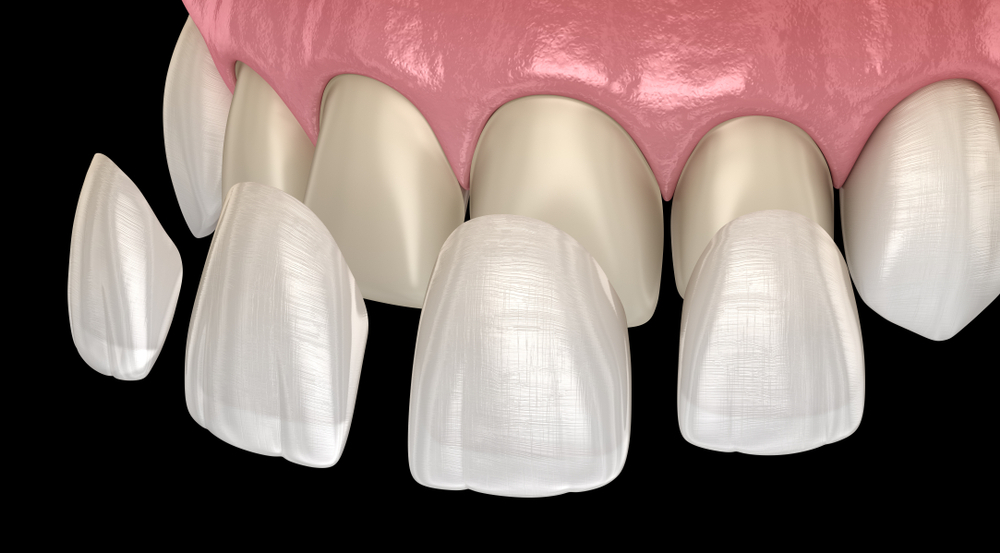 Devshree Dental Clinic welcomes you to a hassle-free and quality dental care and service. With our experts at work and the latest equipment for treatment, we make sure to provide premium treatment and consultation to our valuable customers/clients.
Dental veneers are a great option when it comes to keeping your smile in good shape without investing much time. Keep reading to learn more about veneers and find out which are the most frequently asked questions by our clients.
For the best dentist service in Rewari call Devshree Dental Clinic today!
What Are Dental Veneers?
Dental veneers are your tooth-coverings which are custom made and cover the front surface of your teeth. Veneers are made of a thin shell like material which is placed on the front surface of your teeth after removing half-millimeter enamel from the surface of your teeth. Your dentist bonds these thin shells to your teeth that fit the shape, color, and size of your natural teeth.
What All Dental Issues Can Be Corrected Using Dental Veneers?
Veneers are a great option in correcting cosmetic dental issues and in case of discolored teeth, chipped teeth, gapped teeth, worn down teeth, or misaligned teeth, veneers can be used to correct your teeth appearance.
Is Veneer A Mandatory Option In Dental Cases?
No, it is entirely up to you if you want to get veneers for your teeth. Veneers are a good option when you are not ready for braces and have crooked teeth. Even problems like tooth discoloration can be easily corrected using veneers which are quick and time saving.
How Many Veneers Do I Need For My Teeth?
It totally depends on your tooth condition. If you have just one chipped tooth then it makes sense to get just one veneer for your affected tooth. However, it is possible to get a veneer for your entire teeth depending on your dental requirement.
What Are The Number of Dental Visits Or Treatment Sittings Will I Need To Get Veneers Done?
Your first dental appointment will be regarding the veneer consultation then veneer molds, dental x-ray, etc. The second sitting will be preparing the veneer and sending the impressions to the lab and lastly, the third sitting will be getting your veneers bonded.
How Much Of Natural Tooth Is Shaved/Removed For Veneer Treatment?
Generally, half a millimeter of a front tooth is shaved away. However, it can vary from patient to patient and you can consult your dentist for the same before getting the veneers.
How Long Will My Veneers Last?
Good oral hygiene is the answer. Proper brushing and flossing and keeping your teeth in good shape will ensure the veneer last for a long period of time. Get regular dental check-ups and maintain oral hygiene and you can keep your veneer in good shape for up to 10 to 15 years.
What Are The Dental Precautions I Must Take After Getting My Veneers Done?
Veneers are similar to natural teeth and thus they are not only easy to maintain but they can also get worn out and chipped like natural teeth. So, take care of your veneers as you would of your natural teeth.
Are Veneers Suitable For Everyone?
Although veneers are a simple and quick option for correcting your smile, it might not suitable for everyone. Especially, people with poor oral hygiene as well as the condition of gum or tooth infection must consult their dentist first before planning to get veneers.
Conclusion:
For any further questions or dental treatment plans, you can reach out to Devshree Dental Clinic for the quality dentist service in Rewari. Stay tuned to our blog for more information on dental care and the latest dental treatments. Give Us A Call Now or Leave A Message For More Information.