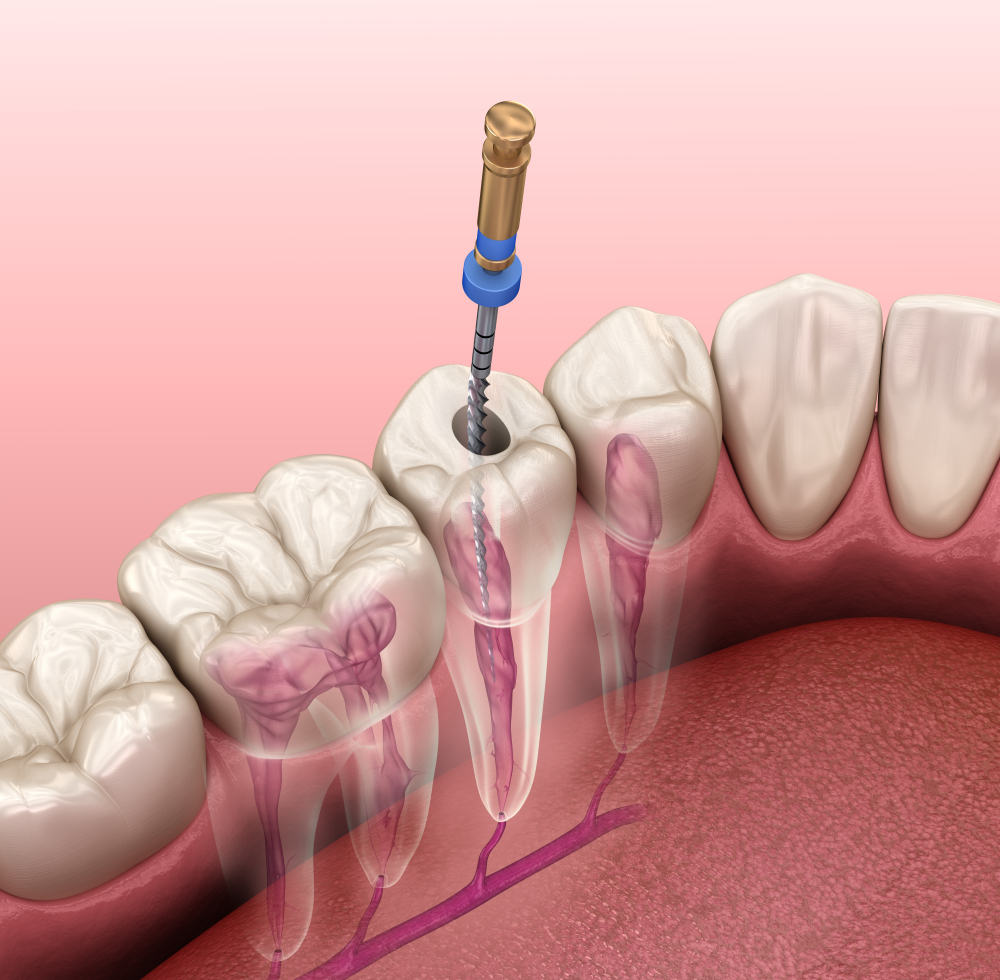 "A smile is an inexpensive way to change your looks" – Charles Gordy
A tooth that has been damaged to the point that it cannot be salvaged must be gotten rid of. A severely infected tooth is either completely removed through extraction or you go through a root canal therapy.
Extraction and root canal therapy both are very efficient treatment procedures to get your teeth problem fixed but which suits you best will depend on your condition and what your dentist recommends after diagnosing your condition.
Devshree Dental Clinic has the top and best dentist treatment service in Rewari with certified dental experts and consultation services. Reach out to us anytime over a phone or visit our clinic for further information.
When Will You Need Root Canal Therapy?
Your dentist is most likely to recommend you get the root canal therapy/treatment when your core of the teeth has damaged pulp however the tooth is in good condition. The pulp is important for it regulates the healthy blood flow to the teeth.
People with affected teeth that have cavities or chipped teeth are prone to pulp getting damaged. Once bacteria reach the pulp due to chipped teeth or cavities, it easily infects the pulp.
To diagnose the overall condition, your dentist will run tests like root canal x-ray. For the treatment process of root canal therapy, your dentist will start with numbing the affected area and creating an opening in the target tooth. The next step would be to remove the infected pulp and then clean the complete area. This process will remove any infected pulp and cut down the bacterial action in the tooth.
For the removed pulp, the dentist will use a suitable filler to substitute for the pulp. The last step in root canal therapy would include placing a crown on the affected tooth to give more structure and strength to the tooth so that it can function normally.
When Will You Need Tooth Extraction Treatment?
As mentioned before, a tooth that is beyond treatment must be removed. Extraction is carried when a tooth has extensive cavities or most of the tooth is damaged and is not possible to salvage it. Teeth with large cavities are actually difficult to repair and in case of major fracture in your teeth, it is best to get an extraction.
Your dentist will start the extraction process by numbing the area and once the area is completely numb it is easier to remove/pull out tooth without any pain. You will be asked to bite a gauze piece to prevent bleeding as it will help in blood clotting. It is normal to experience bleeding even a day after your extraction process.
Conclusion:
To decide whether you are better with extraction or root canal therapy, ask your dentist to make a comparison for you so that you can assess the pros and cons. Although the ultimate decision will be what your dentist finds most suitable for you, it is always best to be aware of the process and what options you have. You can visit Devshree Dental Clinic for the dentist service in Rewari or You Can Give Us A Call Right Away.