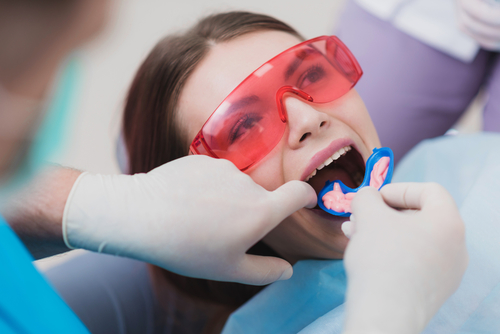 What Is Fluoride?
It is a mineral that is naturally present in water and food. Fluoride is known to have various benefits that we need for our bodies. Some studies have found that fluoride is effective in strengthening the bone density to a certain extent. It also prevents tooth decay by strengthening the teeth.
Fluoride is generally present in a lot of dental items and products that we use on a daily basis, such as toothpaste and mouthwash. Fluoride is often added to public water supplies. Fluoride hardens the enamel (outer layer of the teeth) which strengths your teeth.
However, there are certain myths regarding Fluoride that you must know about. Let's debunk some very commonly known myths pertaining to the use of fluoride. Keeping your knowledge and facts checked will help you stay away from the myths that often inspire/persuade us in one way or the other.
For the best dentist service in Rewari, you can reach out to Devshree Dental Clinic today! Check out our services/treatment section for more information.
Fluoride: Myths Debunked
Myth 1: People who drink fluoridated water suffer from fluorosis.
Fact: Fluorosis is a health problem that occurs due to excess intake of fluoride. In India, water fluoridation is not practiced. The level of fluoride in natural drinking water is enough to prevent cavities and doesn't lead to fluorosis.
Myth 2: Fluoride is harmful to children.
Fact: Fluoride is not dangerous for children or adults when used in the right manner and proper amount. Drinking water with natural fluoride is helpful in keeping your teeth strong also it will avert any dental issues such as tooth decay.
Myth 3: Fluoridated drinking water causes cancer.
Fact: A number of research and studies that have been conducted have shown that the addition of fluoride does not lead to the risk of getting cancer or related health conditions (such as heart disease, kidney conditions, or diabetes). It is safe to consume fluoridated water.
Myth 4: Fluoridated water does not have any effect on tooth decay.
Fact: Various studies conducted in the U.S. and Europe have suggested that fluoridation helps in reducing dental problems, such as tooth decay in children and adults.
Myth 5: Fluoride use can increase the risk of autism.
Fact: There has been no evidence in the research or studies that are conducted that would indicate that fluoride or fluoridated water can increase the risk of autism.
Myth 6: Fluoride is not natural or safe to consume.
Fact: We already get certain levels of fluoride from natural water and various other natural sources. Fluoridation in water (if done) is done to the specified (right) level to prevent tooth decay and not to trigger other health problems.
Conclusion:
These were some of the top myths that were related to fluoride and fluoridated water that we have tried to debunk. Devshree Dental Clinic is among the trusted dentist service providers in Rewari and we offer you hassle-free general and special treatments. You Can Call Today To Book An Appointment Right Away or fill out the form available on the site. Stay tuned for our next blog post.