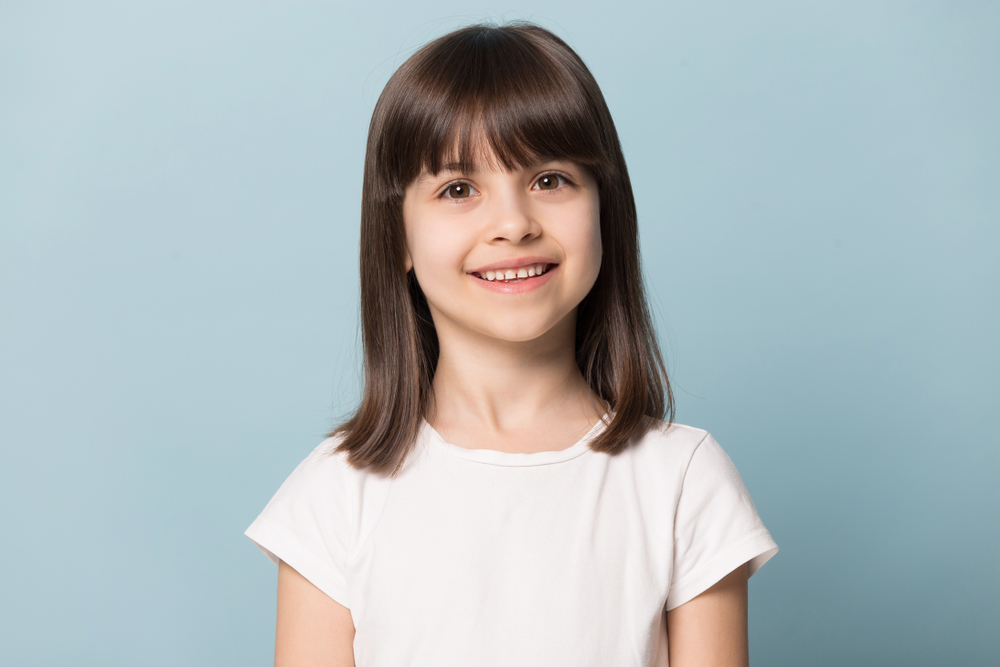 Last week we started our blog series on dental treatments and solutions to treat your small teeth problem. Here is the final part of the blog and in this post, we will learn further about teeth fixing options such as dental bonding, dental crowns, dental veneers, and gum reshaping.
Devshree Dental Clinic is among the best dentist service provider in Rewari where you can get the general and emergency dental services. Check out our services page for the latest details. Give us a call to book your appointment today!
Small Teeth Fixing Treatments:
1. Dental Bonding: 
It is also known as the composite bonding. In this type of procedure in order to increase the size of the teeth, a resin is applied to the teeth for the repair or rebuild. The resin that is used is similar in color to your teeth. It is a good option to correct your small teeth problem when you have a budget issue and cannot invest a lot of time in the treatment. It is the least complex process to improve your small teeth problem.
Before applying the special resin to your teeth, your dentist will prepare the teeth surface and apply a conditioning liquid which will help the resin to adjust to the surface of the teeth. Your dentist will pick the right shade of resin so that it matches correctly with your teeth color.
This composite resin is applied in layers and every layer once applied and curved is treated with UV light. Once the layers are completed and properly adjusted on the teeth surface then the polishing and sculpting is done to ensure they are properly aligned and are straight.
You do not have to go through any special preparation for this procedure and that is why it is possible to get your teeth treated in a single visit or sitting. It is a good option for restoring your smile and improving your small teeth problem.
It is recommended to get the dental bonding treatment just for a couple of teeth rather than going for the complete set. Your dentist will recommend avoiding hard food items and teeth staining food/drink such as wine and coffee as it can chip the restoration work done on your teeth.
2. Dental Crowns: 
If you are looking for something that is a longer-lasting treatment then porcelain crowns are the ones you will be suggested by your dentist. A dental crown is a cap that is made from ceramic/porcelain and is customized to fit your tooth/teeth perfectly.
This type of process is done in a couple of dental visits or sittings. The initial process is to take the impression of your teeth and prepare the crowns (these are manufactured in the dental laboratories). You can get crowns that match your teeth color and thus offer a seamless and natural look to your overall teeth.
The next step is to fit the crown on your teeth and check for the biting surface. Once this step is complete the dentist will bond the crowns to your teeth to ensure your teeth function properly and can bite and grind normally.
Even though dental crowns are a little expensive as compared to the dental bonding, but these are a longer-lasting treatment for your small teeth problem. Make sure to take good care of your teeth and maintain dental hygiene and you are good to go for many years with these dental crowns on your teeth.
3. Dental Veneers: 
Dental veneers are your aesthetic treatments to cover up the front surface of the teeth and improve your overall smile. It works in increasing the size of the teeth and covering up any visible gaps as well.
These dental veneers are generally made from composite resin or porcelain. Although the process of getting composite resin veneer is quick and cost-effective but the porcelain veneers are quite long-lasting, resistant to stains, and stronger.
Veneers are a convenient treatment for your small teeth problem if you are looking for cosmetic treatment, however, if you are also focusing on the functional benefits of the treatment then crowns and bonding are a better option.
4. Gum Reshaping: 
In cases when teeth are perfect in condition, shape, and size, however, the extended gum is giving them a rather smaller look then gum reshaping is a good procedure to get your smile in good shape. Gums extended too far on the teeth can lead to gummy smile problems as well. Dentists and cosmetic surgeons recommend getting gum lift/gum reshaping or gum contouring.
The process of gum reshaping involves getting rid of the excess gum tissues that are making your teeth look smaller than they actually are. Using a laser or scalpel the excessive gum tissues will be removed. Your dental surgeon will reshape your gum line and fix your smile back to normal. Laser gum reshaping is a painless process but it is normal for gums to feel a little sensitive for a couple of days after the treatment.
Conclusion:
Get the best treatment and dental consultation for your teeth and visit our dentist in Rewari at Devshree Dental Clinic. You Can Reach Out To Us Over A Call Or Through Our Social Media Profile. Stay tuned to our blog section for further updates and the latest information on dental treatments and services.