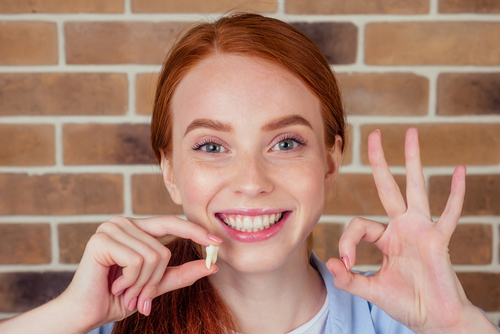 "An aching tooth is better out than in. To lose a rotting member is a gain." -Richard Baxter
Any dental procedure that you go through must be recommended and done only by a certified dentist. Tooth extraction is one of the many dental procedures you might have to go through if you are having problems with your teeth and depending on the cause and solution your dentist might recommend this procedure.
Tooth extraction would mean losing a tooth and that means you will have to follow certain before treatment and after the procedure, oral and dental hygiene, and teeth care routines to ensure the extracted site heals properly without leaving any problem for the future.
Devshree Dental Clinic is your dental service provider from Revari and our experts and best dentist in Rewari are available to offer you quality treatment for your long-lasting healthy smile. Give us a call to book an appointment today!
This blog post will focus on your food habits that you will have to manage after getting a Tooth Extraction. Without further ado let's get into the blog now:
How Should I Eat After Getting Tooth Extraction Done?
It is best to be careful with the next couple of days after you have had your tooth extracted and that means using the teeth opposite to the extracted one for food chewing to prevent excess pressure on the treated area.
Dentists do not recommend consuming liquid food items using a straw as when you use a straw and create the suction pressure it can clear the blood clot of the extracted area and that means more time for the area to heal.
What All Can I Eat After The Tooth Extraction?
It is best to consume only soft food such as mashed potatoes and a liquid diet in the first 24 hours after your tooth extraction procedure. As you will gradually get better and the healing will increase you can switch to regular food.
Food items such as pudding, scrambled eggs, broth based soups, yogurt, and applesauce can be consumed during your healing period. Food items that are highly chewy or crunchy must be avoided for a couple of days also do not consume food right off the scalding hot platter.
Food That You Shouldn't Eat When You Have Recently Got Your Tooth Extracted
As mentioned before, chewy and food with a lot of crunches is a big no. Grainy and crispy food can also create problems for you if you are eating them right after your treatment. Avoid tough meat and you can replace that with dairy products for your protein intake. It is best to not consume alcohol while you are on your pain medications.
You will have to have a lot of patience for a couple of weeks and if done right you will have proper healing and healthy gums. Until your mouth is healing you need to take better care of your daily oral hygiene. Do not force yourself to eat regular food until the pain doesn't subside. Consult your dentist immediately in case the pain increases or you have any unusual developments.
Conclusion:
Our dentist in Devshree Dental Clinic Rewari, are here to offer you quality treatment with personalized consultation for hassle-free treatment and aftercare. Learn more about our top dental treatments and You Can Directly Give Us A Call To Book Your Appointment In Advance. Stay tuned to our blog section for more information.