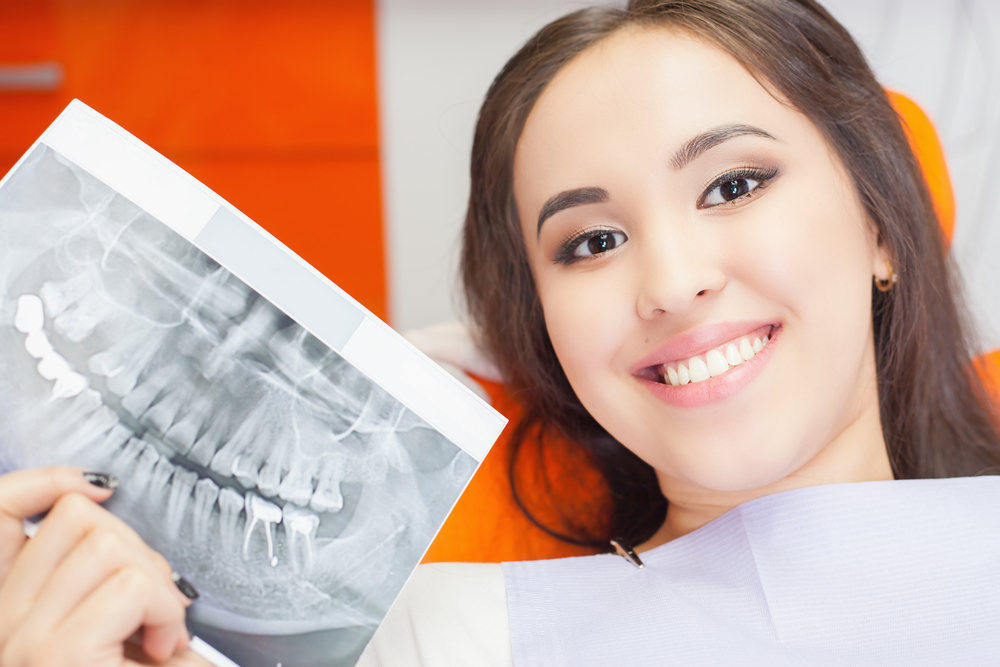 "No One Can Take Our Smiles Away When Dental Decay is Kept Miles Away"
Here are the top four ways to get your tooth replacement done in the best way. At Devshree Dental Clinic we offer you the latest treatment at an affordable price range. Let's find out the best ways to get your tooth replacement treatment.
Dental Implants: From a single tooth to an even full set, dental implants can replace your decaying/affected teeth and restore the beauty of your smile. Dental implants are used to get the robust foundation for the removable or fixed teeth and generally titanium posts are used in tooth roots to offer that sturdy support. Dental implant procedure will include three important steps and that are:
Placement of implant post (done this through the surgical process)
Healing time after the implant placement
Replacement of the missing tooth/teeth
Whether you will need to get this procedure done in one sitting or several sessions will depend on your dental condition.
What are the Benefits of Dental Implants?
Dental implants don't hinder your regular activity of teeth as these implants work and function similar to natural tooth/teeth.
The durability of the dental implants makes them cost-effective treatment as they will last several years.
You get strong, stable teeth once your treatment is done.
By getting dental implants on time you actually prevent risking your bone and bone tissues.
It is quite simple and easy to clean and keep your teeth clean with dental implants.
You can get individual dental implants without replying or affecting the adjacent teeth.
Fixed Bonded Bridges: These are the specially designed dental bridges that are used to fill the smile gap. By using abutment teeth on both sides of the gap, the dental bridge is set. Either a metal or porcelain framework can be used to provide this support. However, this type of dental bridge can only be used when we have a natural tooth on both ends of the gap.
What are the Benefits of Fixed Bonded Bridges?
You get the feel of completely natural teeth with fixed bonded bridges.
Fixed bonded bridges are less expensive as compared to dental implants.
There is no need to remove fixed bridges when eating or while cleaning them.
Removable Partial Dentures: These are the traditional dentures that are bulkier than other types. However, traditional dentures can cause deterioration of muscle tissue and bone shrinkage, also over the time it is possible that dentures become loose and that can make eating and talking a little difficult for the wearer. Traditional dentures are easy to maintain and clean and come under affordable range.
Benefits of Removable Partial Dentures:
As compared to dental implants and fixed bridges process, traditional dentures are more affordable.
As it is a non-invasive process so it doesn't take much time to get these for your teeth.
Implant-Supported Dentures: Combining implants with dentures gives you a more sturdy result and thus these are better when compared to the traditional dentures. Implant-supported dentures are less bulky, don't require adhesive to stay in place and you get more space for your tongue.
Benefits of Implant-Support Dentures:
Affordable treatment which has great results when it comes to getting improved chewing and smiling movement.
Implant-supported dentures will provide more natural teeth functioning as no adhesive is used to provide the support rather we have the implants for that.
The implants provide support, which eliminates the need for adhesive and functions more like natural teeth.
Conclusion:
If you are curious about our treatment and dental services then feel free to reach out to Devshree Dental Clinic. We are among the best known dental clinics available in sector 3 Rewari. Get An Early Appointment Today and Book A Session Online or you can get the consultation first. We are here to help you with the elite and the finest dental care and services.