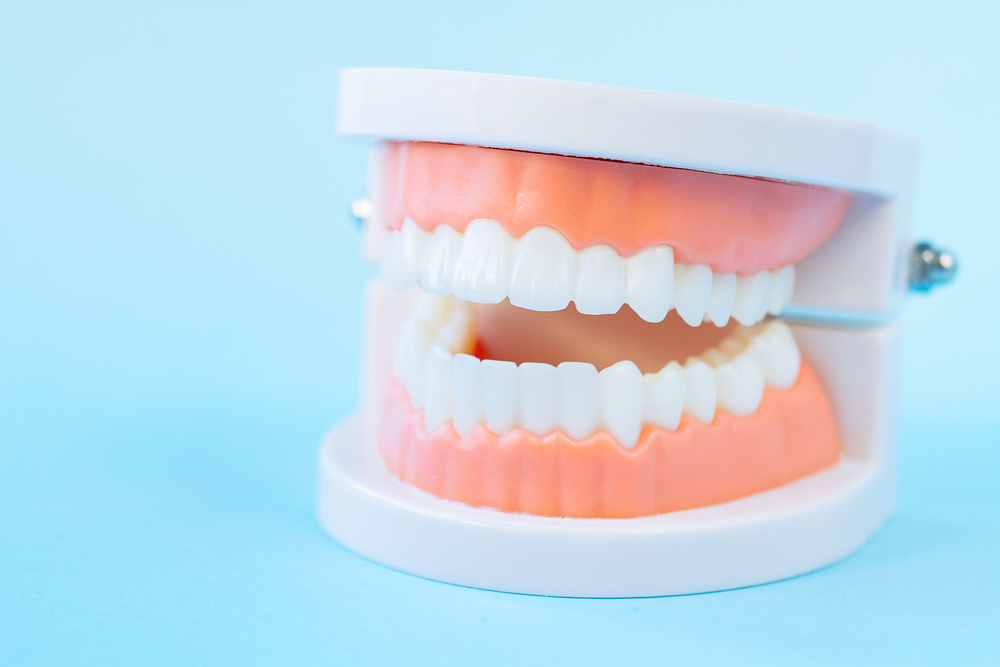 "For there was never yet philosopher That could endure the toothache patiently." -William Shakespeare
Our smile can add a lot more charm to our personality and that's why often people with smile and teeth problems struggle to create that overall positive aura. Your dentist can help you to get that perfect smile and teeth loss should not keep you from exploring better ways to fix your smile problems. Dentures are often recommended when you have suffered tooth loss (may it be due to some physical injury or had some extraction) and need a better fix for the lost tooth/teeth.
Devshree Dental Clinic is among the top dental service providers and for dentures in Rewari you can visit our clinic. Give us a call for more information!
Modern treatments in the dental niche are more advanced and efficient. That's the reason why you can keep your beautiful smile even when you have partial or full dentures. Visit our clinic and our expert dentists will help you understand the concept of dentures and whether they are a good option for you.
When Is The Right Time To Get Dentures For You?
In case of missing teeth or when you get teeth extraction, dentists will often recommend substitute treatments or options to cover for that missing tooth. Smile with gaps and missing teeth/teeth can affect the self-confidence of a person and it is often best to consider a good procedure to replace for the missing tooth.
Not just aesthetics but missing teeth can make it difficult for you to carry out daily routine especially when it comes to chewing and eating certain food items or affecting your speech etc. Apart from these consequences, gaps in between teeth can also affect the healthy teeth and over time they can go crooked which will further affect your oral hygiene as it is difficult to brush and floss crooked teeth.
Your face gets a framework or support with your teeth structure and losing a lot of teeth can make your face muscles look saggy or droopy. Dentures can be one of the many options to restore your missing tooth and keep other side effects at bay. Dental implants and dental bridges are some other options to get your missing teeth issue fixed. More of that later, let's learn more about dentures.
What Are The Different Types Of Dentures?
Dentures are a great way to fill that missing teeth void and it can either be done for individual tooth or several teeth. The three most common types of dentures are as under:
Partial Dentures: as the name suggests, partial dentures are used when you have one or a couple of teeth replaced. Using a clasp on each side of the healthy teeth, these partial dentures are fixed.
Full Dentures: complete dentures can be used to replace the complete upper or lower arc of teeth. These dentures are attached to the roof of the mouth or gums using the suction process.
Implant-Retained Dentures: in this case, the patient generally gets full or partial dentures along with dental implants (one or more as per the dental case).
Your dentures will have a natural look and appearance as they are made out of acrylic and designed to look exactly like natural teeth.
Do Wearing Dentures Make Me Look Older?
Dentures are designed to look like natural teeth. However, they are a little less natural than crowns and bridges which are made using porcelain. Also, not wearing dentures will definitely make you look older with all the gaps in between your teeth and not to mention saggy face muscles and droopy cheeks. We custom design your dentures to make sure they are your size and fit perfectly. Dentures can wear down after a certain period of time and it is important to replace them when they become less efficient. Meet our expert dentists to know more about dental treatments and dentures.
Find out more about our expert dental services and how you can Get The Finest Dentist and Dentures Services in Rewari Sector 3 By Giving Us a Call. Devshree Dental Clinic is just a call away. We have expert dentists to for one-to-one consultation and general as well as emergency dental treatments. Stay tuned to our blog for more information.